Beautiful combination of WORLD GRIP and REELSHEET SUPPORTER SENSER NUT.
The characteristic
We sale "ReelSheet Supporter Senser Nut" as the option of spininng rod.
This products transmit the little hit from jig and minnow etc. to anglers.
So far, anglers felt the hit from forefinger and thumb only.
If anglers use this products, they can feel the hit from little finger and knuckle of little finger also. So they can feel the little hit.
Angers don't feel the sense of incongruity of level defference on the reel sheet by this products. And they can grip firmly and reel is firmed by this products. Therefore they are hard to tired.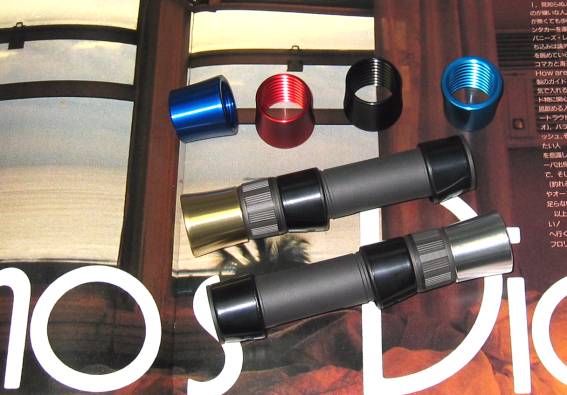 PAT・3103755
■ ReelSheet Supporter Senser Nut is option of FISHERMAN spininng rods.
Please appoint when you order FISHERMAN spininng rods.
■ The PRICE …952yen
■ 6 COLOR… Gold, Silver, Royal blue, Red, Black, Light blue
■ The conformity size of reel sheet…φ18, φ20, φ22
■ Example… the conformity of rod
MONSTER CC72GTR10, KAIEN ShoreMagic, GT-GAME-T RS,
    SPINOZAShort512, YellowTail70.RS, BG.OCEAN etc.